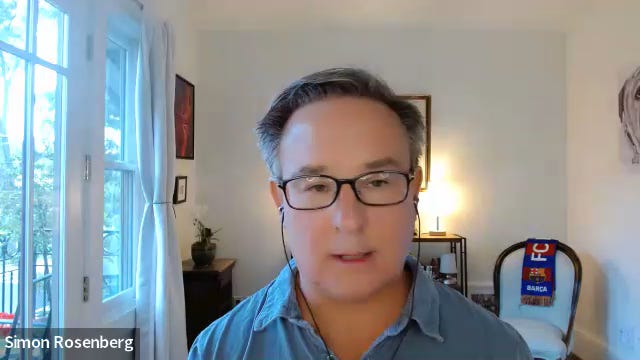 August Paid Hopium Subscriber Political Briefing and Hangout
Was a great group tonight. Welcome new subscribers!
Friends,
Here it is, our August get together, recorded earlier tonight. Enjoy, and offer comments below. Was a lively and fun group - as always!
And welcome new paid subscribers!!!!!!!
The bottom line - we've had a very good summer. They, however, have had as bad a summer as it gets.
Keep working hard all - Simon
The full video is for paid subscribers