Discover more from Hopium Chronicles By Simon Rosenberg
Expert commentary from a 30-year veteran of US politics. Together we work on strategies to defeat MAGA, tell our story more effectively, and ensure freedom and democracy prevail. Expect sharp analysis, live events, and all sorts of Hopium!
Over 26,000 subscribers
Winning Virginia - I'm Endorsing 6 Candidates - Please Join Me In Helping Them Win
Things Are Tight In Virginia - We Need To Close Strong
Friends,
After consulting with people on the ground in Virginia, I've decided to endorse six candidates in very close races and ask that everyone in the Hopium community take an action to help them win. While there are other worthy candidates in Virginia, and important elections in other states, supporting these six candidates and helping them win is going to be our main electoral focus in these closing days of the 2023 election cycle.
The bottom line is that things are close in Virginia now, and to have the election we want to have we need to close strong. We can see in the early vote data that the money Governor Glenn Youngkin has been pouring is making a difference, and we simply just have ratchet things up a bit to win this November.
So I am asking that everyone here - everyone - to take an action today to help at least one of these candidates. The most important way you can help is by making a contribution directly to one of these candidates, no matter the size. Candidates themselves always know how to spend late money best. But as you can see there are other ways to help too, and I've included links to help you learn more about each of these six intrepid Democrats. VPAP is the Virginia Public Access Project, a remarkable site full of information about VA politics, and the overviews are from an excellent local site, the Virginia Mercury.
If you are already working in Virginia, as so many of you here are, thank you. If you live in Virginia, please vote today. Don't wait. Voting early allows campaigns to target lower propensity voters, increasing overall Dem turnout. Early voting makes more Democrats, helps us win. #VADemsVoteEarly
Here are the six candidates. Let's do this people!!!!!!!!!!!!!!
You can donate to all six with a single donation on my new ActBlue page, or donate to an individual candidate by clicking through the link below.
To Flip the Virginia House, Turn It Blue
HD 21   Josh Thomas  Donate Volunteer Website VPAP Overview
HD 65   Joshua Cole   Donate Volunteer Website VPAP Overview
HD 82   Kimberly Pope Adams Donate Volunteer Website VPAP Overview
HD 97   Michael Feggans Donate Volunteer Website VPAP Overview
To Ensure We Keep the Virginia Senate Blue
SD 16   Schuyler VanValkenburg Donate Volunteer Website VPAP Overview
SD 31   Russet Perry Donate Volunteer Website VPAP Overview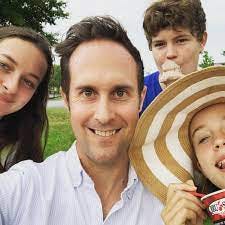 Other Ways To Get Involved
DNC Phonebank Into Virginia - The DNC has a large phone bank now calling into Virginia. The DNC has also has a hub for canvassing too.
Virginia Grassroots Coalition - offers many ways to get involved, from canvassing to postcarding. Amazing site and community.
Sister District Phonebank - Has many shifts daily. A great program.
Tuesday, Oct 24th - NOVA/Rural GroundGame Women Talking To Women Phonebank - Our good friends at Network NOVA are partnering with Rural GroundGame on a powerful one day effort to reach 100,000 women in Virginia. Exciting, ambitious project.
Here's the latest ad from the VA Dems:
The Bottom Line - Take An Action Today
Friends, since Dobbs, we've been kicking ass in election after election across the US. We need to keep that winning streak alive in Virginia this fall. This type of low-turnout, off year election is where your money and action can make the biggest difference. All we need to do in many of these districts is get another 1,000 or 2,000 Democrats to vote for us to win, as almost every targeted district in Virginia is one Biden won. This work is about turning out Dems - something we all know how to do, and do well.
Let's do this peeps. Since starting Hopium we've worked together to do some remarkable things, but this is my most important and urgent ask. Please take one action, whatever it is, to help Virginia today, and stay engaged until the last day of voting on Election Day itself.
Thank you all, and keep working hard. We can do this - Simon